Flour Mill MKFY-35
It can process wheat, corn, sorghum, and other grains.
Technical Specifications
Model:
MKFY-35
Type:
Flour Mill
Capacity:
770 lbs/hr
Power:
7.5 kW
Power Type:
Electric
Dimensions:
52 x 30 x 57 inch
Weight:
1232 lbs
Price:
$ 3,998.00 + $ 0.00 Shipping
Flour Mill MKFY-35
Description
The MKFY-35 Flour Milll is a small base model, but has high efficiency, and a compact and appealing design.
The small flour mills are used primarily for independent use, but can be used in a small plant. This flour mill can be used to grind wheat, corn, and many grains.
With a small investment you can create your raw material or even sell to other customers a value added product.
All our machines are manufactured with American grade steel.
Technical specifications:
Capacity: 770 lbs/hr
Motor: 7.5 kW (3-phase, 220v, 60hz)
Weight: 1,232 lbs
Dimensions: 52 x 30 x 57 inches
Do you have any question about this product?
Please, send us your concerns filling the form bellow.
Similar Products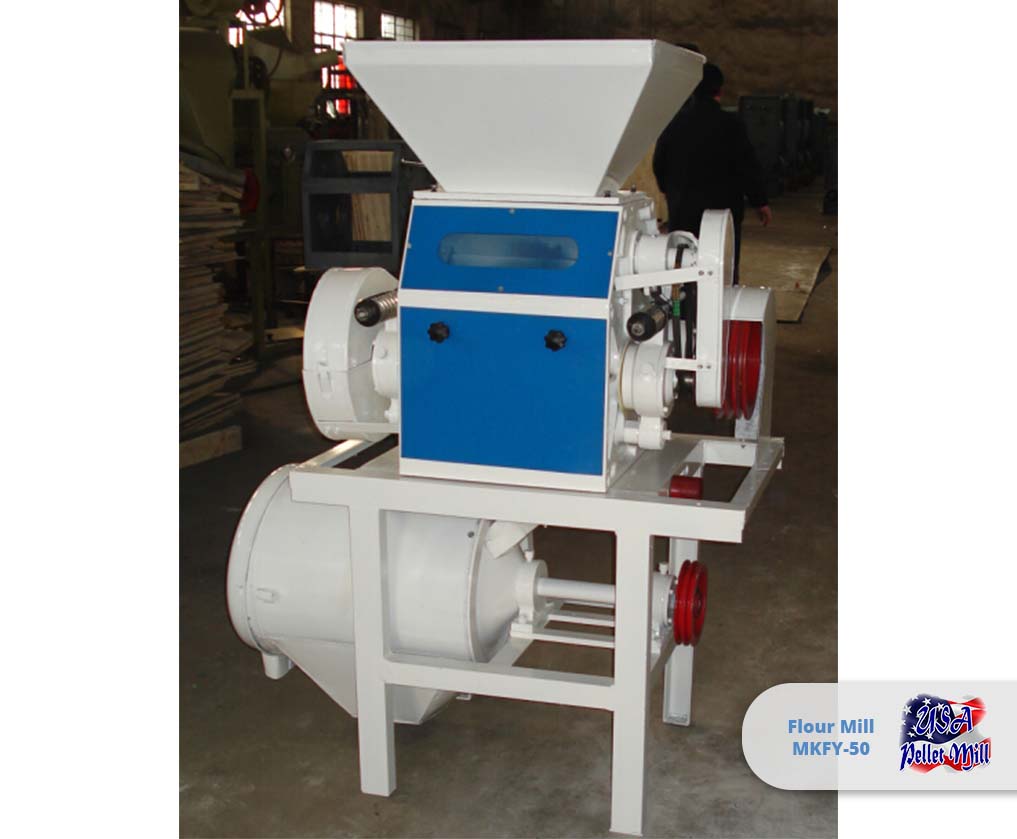 Flour Mill MKFY-50
Power Type
Electric
Power
15 kW
Capacity
1100 lbs/hr
$5,534.00 + $0.00 Shipping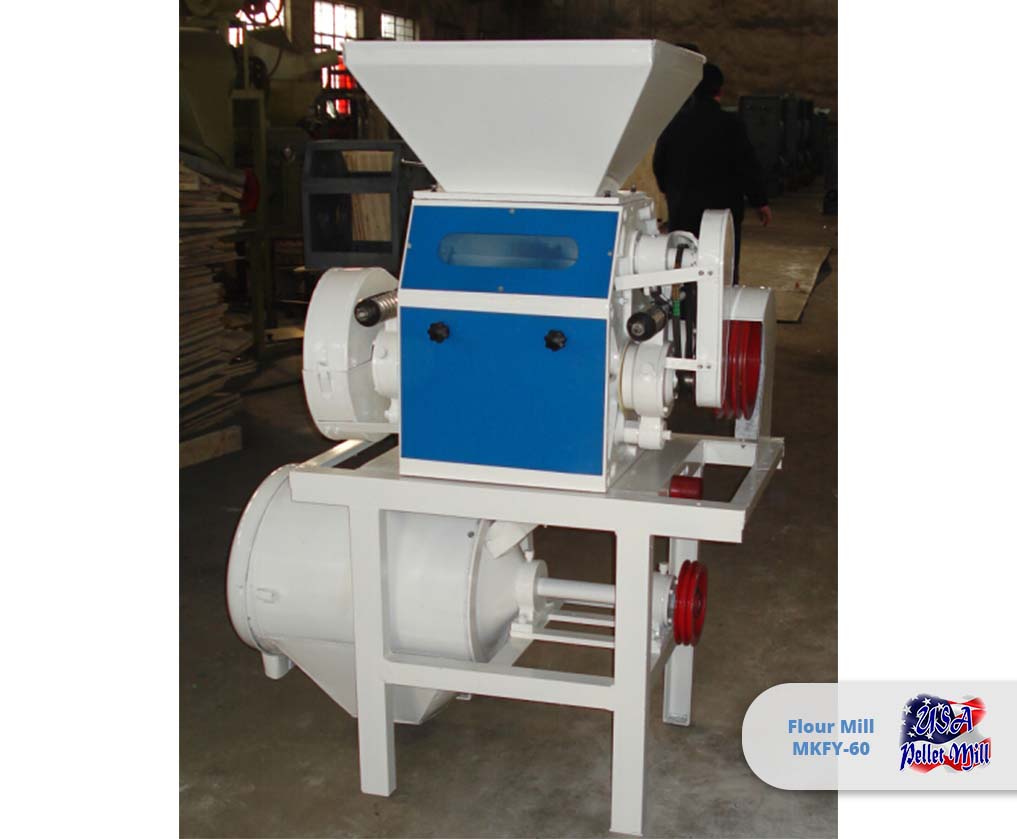 Flour Mill MKFY-60
Power Type
Electric
Power
22 kW
Capacity
1320 lbs/hr
$7,555.00 + $0.00 Shipping

©All Rights Reserved USA Pellet Mill 2018